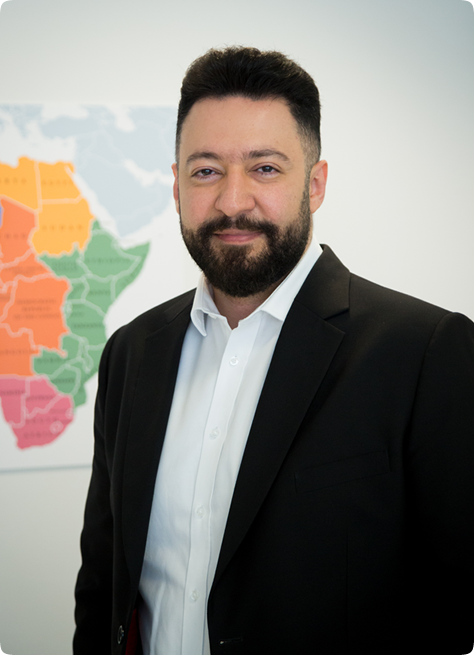 Commercial Director
As ABiQ's commercial director, Joe is responsible for the company's growth and success. But Joe's mindset travels much further than that, he's also committed to the growth of his team and his customers.
His natural ability to lead, alongside his modest competitiveness brings clear focus and direction that binds the team and instils confidence in ABiQ's customers.
Joe's wealth of knowledge in business intelligence is unmatched. He's a strong believer in the opportunities ABiQ is continuously creating for those wanting to develop their business in Africa and knows that credible and validated data can help turn ideas into success stories.
Being solution-driven, he finds the right people to equip with the right tools and knowledge to connect ideas to drive future growth.
As a lover of all thing's tech, he's an early adopter and loves nothing more than getting his geek on at work, and at home with his kids.
Secret fact? He's a gamer. And yes, you did read that right…

Sign up for exclusive news and insights on the African market
Sign up for exclusive news and insights on the African market