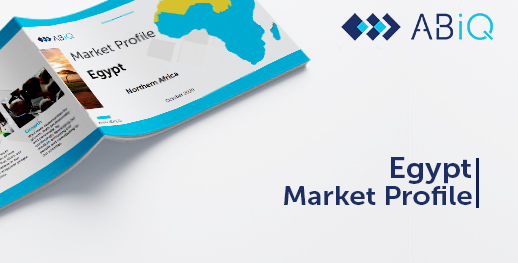 Egypt Market Profile
Egypt is a North African country with a population of over 100 million people. With the help of ABiQ's forecasting tool, we can confidently predict that Egypt's population will reach 123 million in the next 10 years. 
Egypt had a GDP of $302 billion or slightly over $3,000 per capita in 2019. The economy has been given a boost by the increase in tourism and the discovery of gas fields. 
The report is prepared by ABiQ and includes forecasts for sectors such as power, water, and healthcare, for the coming decade.
ABiQ tracks business opportunities and supply chain activities in African markets and offers the first real applied market and business intelligence for African economies.
Here are some of the other reports by ABiQ.
Please fill in your details to download the free report