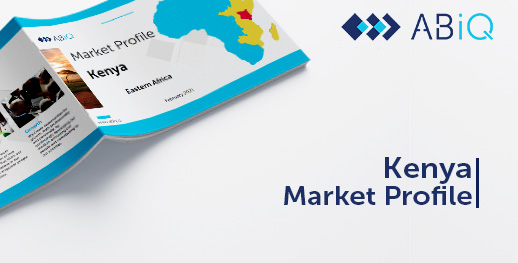 Kenya Market Profile
Kenya has a population of 54.9 million and it is expected to grow by 23% in the coming decade as per African Business Intelligence. The market profile includes forecasts for sectors such as power, water, and healthcare, for the coming decade.
ABiQ tracks business opportunities and supply chain activities in African markets and offers the first real applied market and business intelligence for African economies.
Here are some of the other reports by ABiQ.
Please fill in your details to download the free report